Solar Panel
Specialist Perth
We are Local
WA Born and Bred Company
Number of Installations
Nationwide
Get an Obligation Free Quotation Test1
Get an Obligation Free Quotation Test2
Excellent Customer Satisfaction
We have achieved near five stars overall rating for our courteous and efficient service.

Best Value Solar Packages in Perth
We sell a wIde range of brands. We install Top Quality Solar Panels In Perth. Choose best solar system for your budget.

We are truly a WA company. Installing over 35,000 residential and commercial installations.
High Energy Costs? Here are a few reasons to buy a
Solar System from us:
LATEST 415W TIER1 MONO PERC PANELS + EUROPEAN INVERTER
All this at this amazing price! FOR A LIMITED TIME.
LATEST 415W TIER1 MONO PERC PANELS + PREMIUM INVERTER
All this at this amazing price! FOR A LIMITED TIME.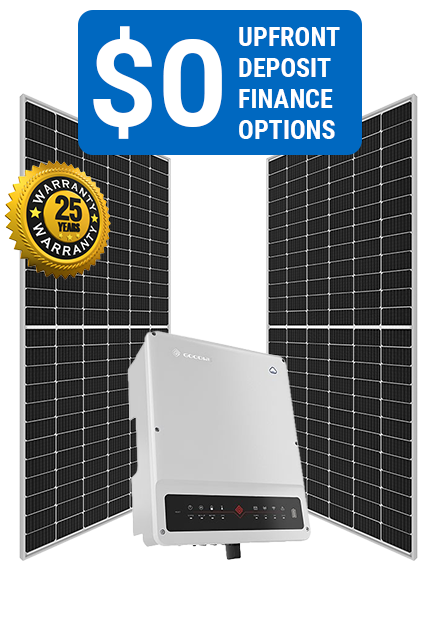 We carry a wide range of brands from entry-level to premium, meaning you are assured to find the solar panel that suits your budget.
Find out why our customers love us
Regen Power has 4.8 Stars rating by the ProductReview.com.au Community. ProductReview.com.au is Australia's #1 consumer review website.
Regen Power is proud to be a 3 Time ProductReview Award Winner (2021, 2022 & 2023).
$0 Upfront deposit finance options available
Low interest green loans are available. Regen is partnering with RateSetters to offer clients low-interest green loan with flexibility to repay and close the outstanding without any early termination fee or additional interest charged.
Get an Obligation Free Quotation
Born and bred in Perth, WA, in 2003 when the market was still learning about rooftop solar PV systems, Regen Power is the pioneer in residential and commercial solar power system and solar panel solutions. We have installed over 35,000 residential rooftop solar systems Australia-wide and led the charge into other countries to start projects with both economic and educational implication in sustainability living.
Store excess power from the solar system to the batteries and use it during the night time.
We are humbled by our achievements
Surely awards are not everything, but it is testimony to what we have achieved and assures you will be working with trusted solar company.
Need help? Call our expert team on 08-9456-3491