Battery storage system is one of the ways to maximise your energy savings and reduce your dependency on grid. Some of the brands such as Huawei, Qhome, Tesla, Redback offer most sought after battery storage solutions across Australia. Solar battery in Perth, given it belongs to one of these brands, are compatible with most solar power systems and have longer period of warranty. If you want to know more on solar batteries in Perth, get a quote free of cost from Regen Power.
HOME SOLAR BATTERY SYSTEMS
Solar Panels have recently penetrated the renewable energy solutions and they are witnessing a steep rise in popularity. You can save massively through your residential solar system by attaching them with a residential solar battery solution. You may also overhaul your system to include charge your home and your EV as well!
Solar batteries store the surplus solar energy which is generated by your solar panels. You may use the extra power at night and significantly reduce your electricity bill. Installing a smart solar battery solution is the surely a greener and cleaner way of running your home and truly become self-reliant in energy.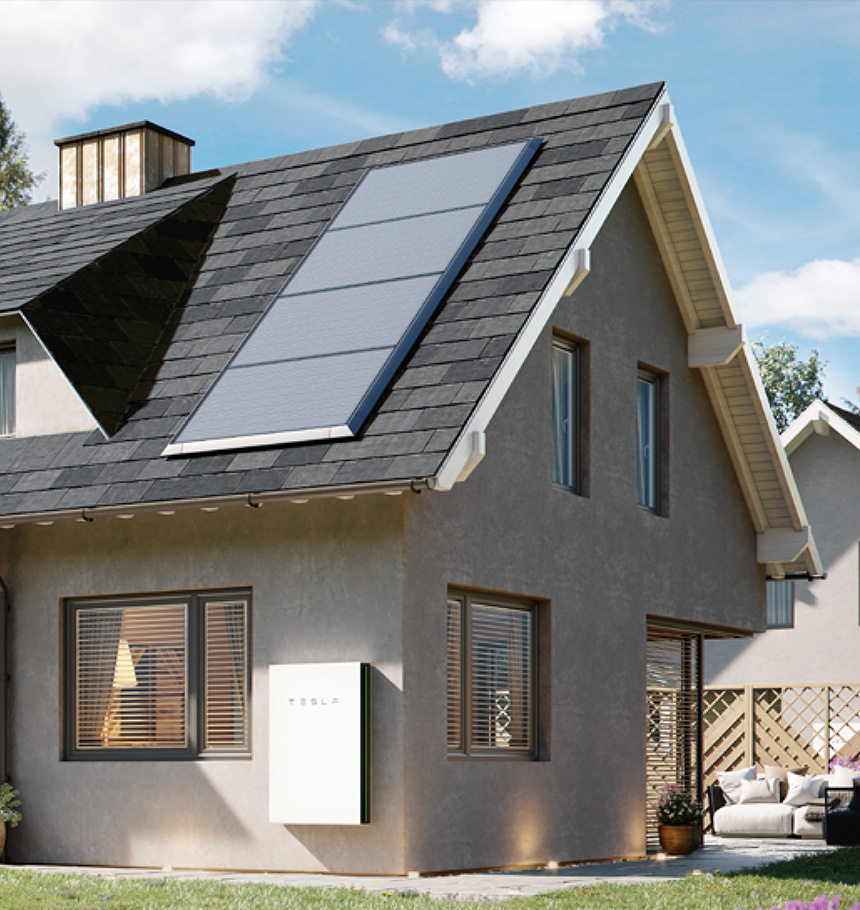 SOLAR BATTERIES & ENERGY STORAGE DEVICES
Want to lower your electricity bills? Solar batteries are going to save you a lot of money, decrease your reliance on grid, and lower your carbon emissions.
Tesla Powerwall offers 13.5kWh of usable energy storage capacity and can be stacked in a chain. You can connect the Powerwall to mobile app for real-time monitoring and tracking. Regen Power is a Tesla Certified Powerwall installer in Australia. We offers professional Installations of Tesla Powerwall at your residence or commercial space. Regen Power is a Tesla Certified Powerwall installer.
The Huawei Luna Smart String Battery offers a modular solution tailored to your needs. With 5 kWh, 10 kWh, or 15 kWh and the ability to expand later, the Luna battery is ideal for responding to changing needs. In combination with the optional PV Optimizer, you get a powerful system with high efficiency.
Flexible architecture for optimal expandability as well as a power module for independent charging and discharging per battery module supports new and old battery modules in one system without limiting the usable energy.
The Q.HOME⁺ ESS HYB-G3 power storage system is the ideal solution for households, as it enables homeowners to sustainably reduce their electricity costs while benefiting from longterm operational and yield security. Its scalable and modular design make the Q.HOME⁺ ESS HYB-G3 energy storage system the optimal solution for own consumption of solar power.
SENEC is a German brand and one of the leading energy storage manufacturer in Europe. Company has established a network in Australia. SENEC has received awards and achievement including Top Storage-System 2017 and Growth Champion 2017. SENEC.Cloud 2.0 and the SENEC.Cloud To Go are the leading models of SENEC
Redback was founded in 2015 in Brsibane, Australia by a handful of green energy technology enthusiasts. Redback\'s Smart Battery System is the perfect upgrade to your exiting solar system.
SolarEdge Energy Bank is designed to work with award-winning SolarEdge Energy Hub for more power, savings, and independence. Maximizes solar use year-round, and during an outage, with unique, DC-coupled technology – requiring only one power conversion, vs. three conversions with legacy AC-coupled technology. Delivers more power at less cost, thanks to an industry-leading 94.5% round-trip efficiency – system owners can maximize solar use and lower utility bills. Helps speed up homeowner payback with the exclusive ability to simultaneously charge batteries AND send energy to the grid for credits (where available)
Already known for making quality, dependable products and appliances, LG is a house hold name that you can trust. LG Chem offers six residential storage batteries in two product lineups to fulfill diverse capacity and voltage needs of homeowners. LG Batteries comes with modular design enables easier transportation, handling, and installation. Real time battery status monitoring and early diagnosis with RESU Monitor.
BYD Lithium batteries are among the most versatile on the market, their range of B-Box batteries with capacities ranging from 2.5kWh to 13.8kWh expandable. BYD has developed a battery storage line, which is suitable for any application. While the modular LV and HV solutions fit any residential application, the commercial battery is suitable for big implementations.
The Encharge storage system performs two critical functions in your system. The batteries, internal to Encharge, store energy for later use or for use during a power outage. The IQ 8X-BAT micro inverters in the Encharge units provide the voltage and frequency necessary for the operation of your solar array and the electrical circuits in your home during an outage. The IQ 8XBAT micro inverters converts your harvested energy into usable AC electricity for your house.
Encharge communicates with the Envoy through a mesh network of wireless signals.