Select Best Panels for Your Solar System
Over the past decade, millions of solar panel installations have been completed in Australia. Offering up to 25 years of performance warranty, most solar modules come with anti-dust Nano-coating. Solar panels are one of the determining factors in your PV system and power savings. Therefore, the selection of module brands should always strike a balance between power efficiency and budget. Here is a solar panel buyer's guide that you should read and understand more about solar power systems.
Panel Performance
Efficiency & Rating
Top Tier-1 Panels
Panel Warranties
There are a lot of reasons why Perth is one of the best cities for solar power in Australia.
Perth receives an average of 8 hours of sunshine per day throughout the year.
The city receives 5.8 hours of peak sunshine per square kilometer per day. This ensures that the PV modules can work at their maximum efficiency.
The city has one of the lowest payback periods for solar systems in the country. You can read more about power savings here.
Solar panels in Perth receive one of the best government rebates in the country making the initial investment much more affordable.
Solar Panel Efficiency
It should be noted that the efficiency of a PV module is calculated with reference to the area it occupies. And, usually, 90-94% of module efficiency is guaranteed under the performance warranty.
Solar Panel Capacity
Expressed in Watts(W), this is the power output of a module at 25°C. In short, This rating is the amount of power the panel would be expected to produce in 1 peak sun hour. Regen Power and many other installers offer 415 W panels to maximise the production output from them. Due to the higher capacity rating of these new panels, a standard 6kW solar system becomes a 6.6 kW PV system. This is the advantage of purchasing PV modules with a higher capacity rating. It will lead to higher power generation with less number of units.
Modules in the market are usually classified according to different tiers. This is an inside-the-industry classification, but solar installers have also started using these classifications since the tiers can be correlated to the quality of brand. This list is released by Bloomberg Finance. In conclusion, tier rankings are based on the following main parameters:
Advanced manufacturing processes (use of robotics and automated systems as opposed to skilled labor.)
Longevity of the company
Production capacity
Vertical integration (that is, how much percentage of part production is handled by the company in its own factories. In other words, whether the company is designing and fabricating the panels from the ground-up.)
Investment in R&D
Engineered in Germany, Q-Cells PV modules have manufacturing plants in both Europe and Asia. The plants are fully robotic to ensure maximum reliability and minimum defective modules. Additionally Q-Cells are one of the leading companies in terms of research and development, being among the first to bring out market viable thin film modules. All Q-Cells modules make use of Anti-PID (Potential Induced Degradation) which minimized yield losses over a lifetime.
With over 11 years of expertise, Canadian Solar is one of the three top module suppliers in the world. In 2011, Canadian Solar was the main module supplier for the world's largest PV installation in Germany totaling more than 166 MW. Canadian has shipped over 4 GW (equivalent to 800,000 residential installations) to customers in over 50 countries.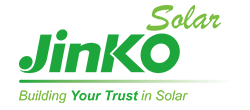 Jinko Solar Panel has claimed the No. 1 global solar module maker position in Q1 2016 and completed numerous commercial installations including the new 1.8 MW PV farm (Alice Springs) and 20 MW Royalla Solar Farm (Canberra). Jinko is a well-known brand with a very large presence in Australia. They are a long-standing tier one manufacturer. Most installers offer all these top brands of solar panels in Perth.
Performance Warranty
Performance warranty where the company promises a particular output range over a period of years. Usually, this warranty period is 25 years. The below image shows Q-Cells warranty.
Product Warranty
Product warranty During which the product is replaced in case of malfunctions. Usually 10-12 years. This warranty is similar to the warranty all your electronic equipment possesses.
We are one of the leading solar installation companies in Australia, with offices in Perth, Sydney, Brisbane, and Adelaide. If you are looking for a professional solar system installation, drop us a line and we provide a quote with the best solar panels and German/European Inverters.